Hey everyone, happy summer! As I'm finishing up my last few finals and heading into summer I am so excited to have the time to check off my list of books to read and movies to watch. I have been loving the recent trend of incredible book adaptions, such as the well loved
Love, Simon
and
To All The Boys I've Loved Before.
Since I am so excited for all of these new diverse films coming out, here are a few YA novels I would love to see on screen!
1) How to Make a Wish
by Ashley Herring Blake
I read this sweet, emotional, and heartwarming book a summer or two ago and fell in love with it and Blake's writing. This book is the perfect summer romance with deeper moments that would be incredible and beautiful as a movie. With scenes on beaches and lighthouses, as well as a subplot regarding piano and music, this book would translate incredibly to film, and if done right, could have a fantastic soundtrack and stunning cinematography. The main two girls chemistry and love, as well as the friendships and family relationships in this book are real and relatable. The book also discusses being bisexual and biracial, topics that are so very important to see up on screen, especially for younger kids who are desperate to see themselves represented. All in all, I love this book and I know this would be an incredible feel good, summer, and moving film I would rewatch many a time.
2) American Panda
by Gloria Chao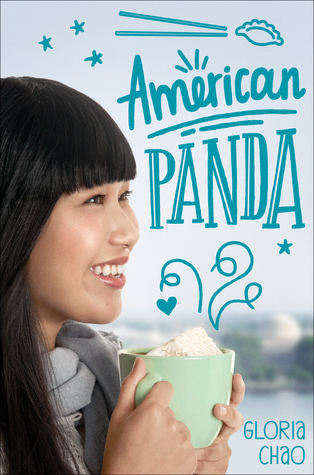 I read American Panda and reviewed it on here last year for TBF 2018 and absolutely adored it. And after meeting Gloria Chao and hearing her speak about the book I have been stuck on the idea of it as a film. So many teen stories focus on high school, and so this story set in Mei's first year of college would be so unique and interesting on screen. With the success of more diverse films recently I have been hoping for a story like Chao's to be picked up. With the incredible story of Mei's family struggles, of her romance, and of her love for dance, all of this would work so very well as a film, and would probably leave you both crying and joyful by the end. With wonderful characterization, an incredible setting and dance scenes, and just a good, complex and real story, this is a book I would drop everything to go seen an adaption of.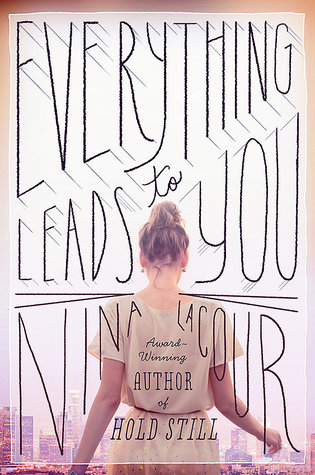 3) Everything Leads to You by Nina LaCour
And last but certainly not least, we come to one of my all time favorite books. Since I first read this novel, and with every reread, I have been aching to see the news LaCour's book would be adapted. This is a book about young love and friendships, as well as a book all about the love of movies themselves, and would be a fantastic film. This book literally has it all, from the very well done and diverse characterization, the wonderful romance between the two main girls, to the scenes of Emi working on the sets for films and of the mystery element. When reading it I could picture the scenes in my head as beautiful shots in a movie and I know that the film would be beautiful to watch, with incredible cinematography, lighting and colors, and a very good soundtrack, as it deserves. After the love
Love, Simon
received, I think its about time for some queer girls to get to shine as well. In the end, this is a book that is meant to be a film and I will never shut up about it until it happens.
In the mean time, before these incredible books hopefully make it to the big or small screen, check them out below for some good summer reads, and incredible writing.
See you next month,
Claire
How to Make a Wish:
amazon
barnes and noble
goodreads
American Panda:
amazon
barnes and noble
goodreads
Everything Leads to You:
amazon
barnes and noble
goodreads